Physics Demonstration Laboratory 2006‑​2009
I've been making websites since Geocities days, and have been bonding with friends online since. When I left high school, I signed up physics as a major because I figured there should be more wonder in the physical world than in the computer science. With that, I made my way to the Department of Physics at National Central University.
Even as a physics-major, I wanted to marry my interest in building things on the Web and physics. Dr. Ching-Chi Chu gave me the fantastic opportunity to create a website for her laboratory, the Physics Demonstration Laboratory, which pioneered demonstrating physics concepts through specially crafted equipments and demonstrations.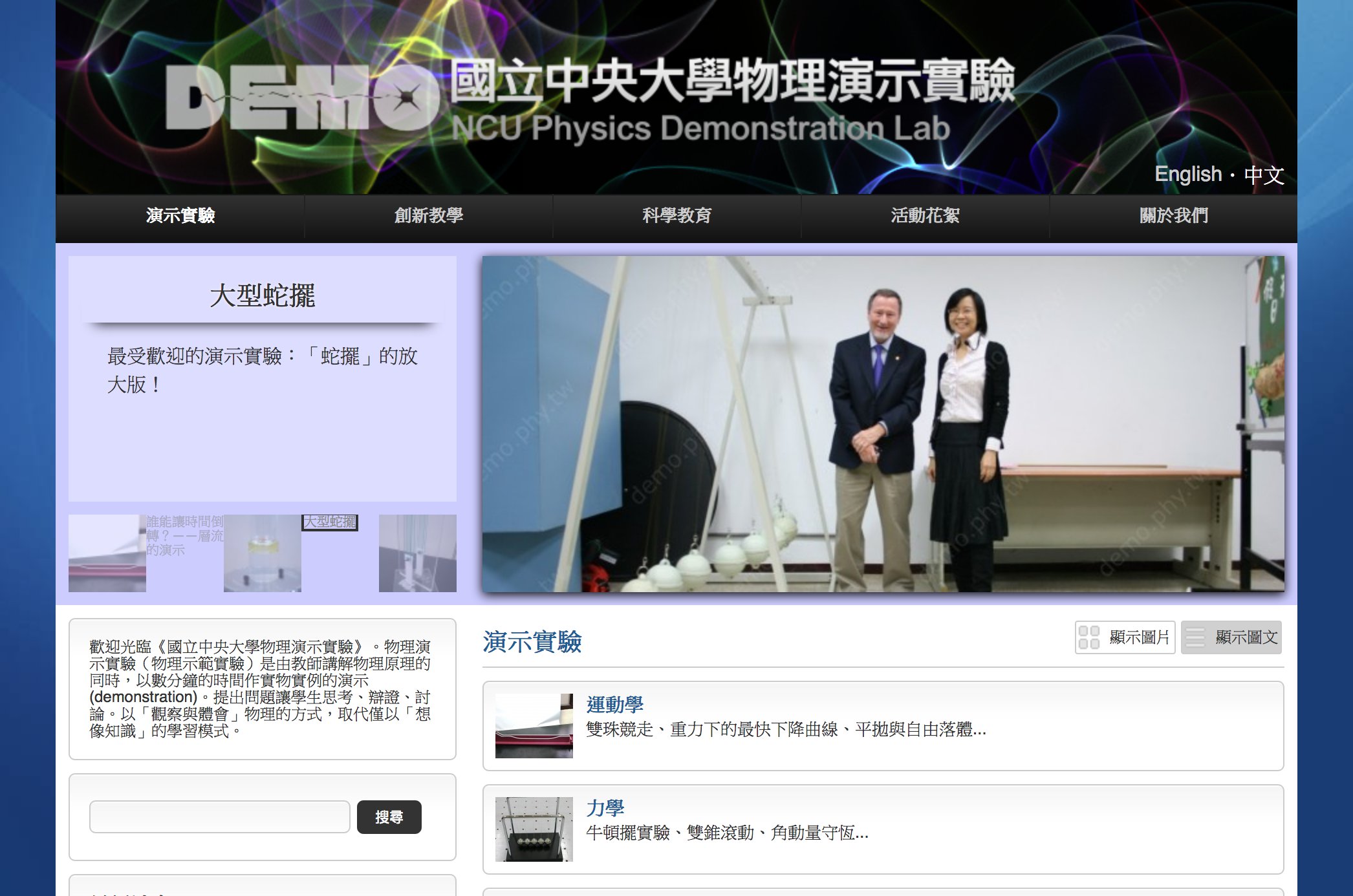 At the time, I tried to piece many features into the website — based on WordPress, it came with an oEmbed-powered video uploading and transcoding service, mathematical equation rendering based on LaTeX, and few other custom plug-ins. I managed the Linux hosting myself and picked up some Linux server administration skill along the way.
I was happy with the recognition for connecting my interests and studies. With this, and my volunteer work at the local Mozilla community lay the foundation for me to bootstrap a career in software engineering. My career in physics concludes with a B. Sc. degree.
---
---