Mozilla Taiwan Community (MozTW) 2008‑​2011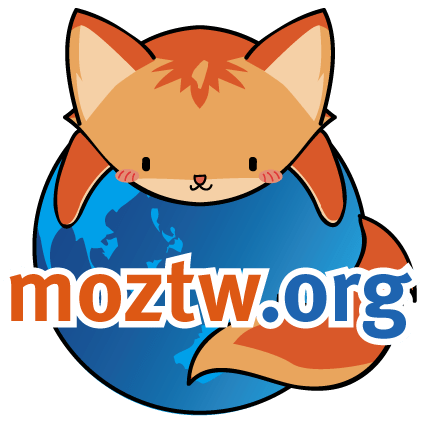 At the time, with no official presence in Taiwan, Mozilla was presented by the volunteering interest group, the MozTW community. Being a Firefox user all the way back in 2003 with the release of Firebird 0.8, I got in touch with the community started getting involved in 2008.
Localization and productization
The localization effort involves translation of UI labels, coordinating the testing effort of the localized build, and ensure proper "productization" of the product by making decisions about bundling services. During my tenure as localization manager, I took care of Firefox 3.5 and 3.6 and streamlined the localization process by introducing Narro, the localization platform at the time.
Online community campaigns
MozTW has been actively involved in non-traditional community marketing. With the website as a portal for Mozilla products for the local population, we came up many online promotion events, like the April Fool event asking people to "experience features of Internet Explorer 8" by using Firefox and extensions.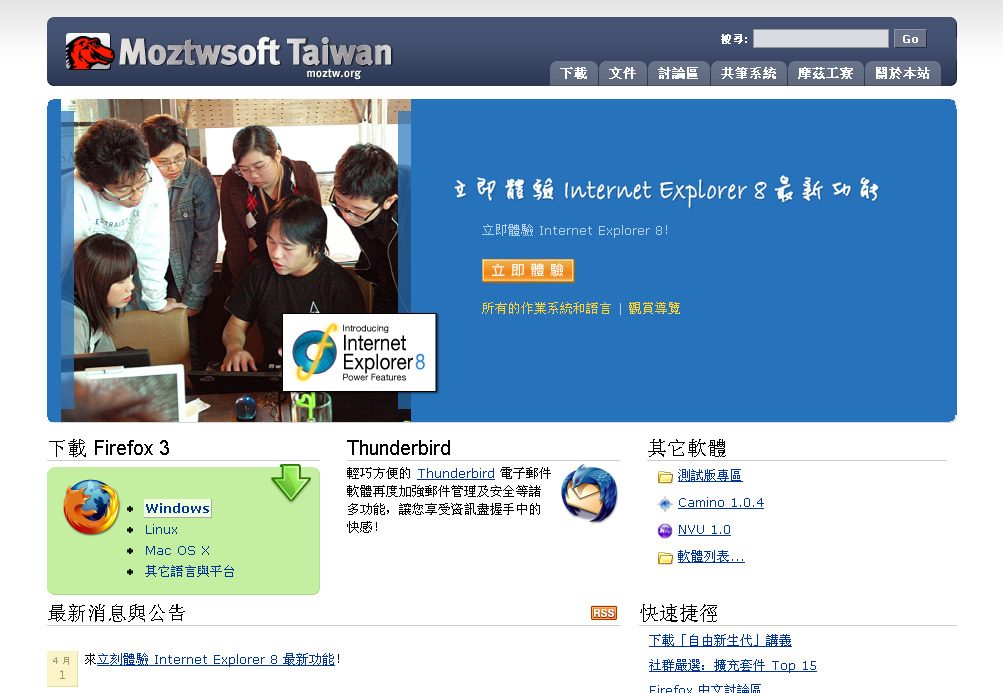 Get Firefox was a promotion website, with the goal of offering every user its customizable page promoting Firefox and their favorite extensions. Partnering with Bob Po-chang Chao who came up with the product ideas, I developed the website with PHP based on CodeIgniter framework, as the sole web developer of the project. It came with OpenID integration, as a way to accept third-party identities distributedly and without the tie to a particular identity system.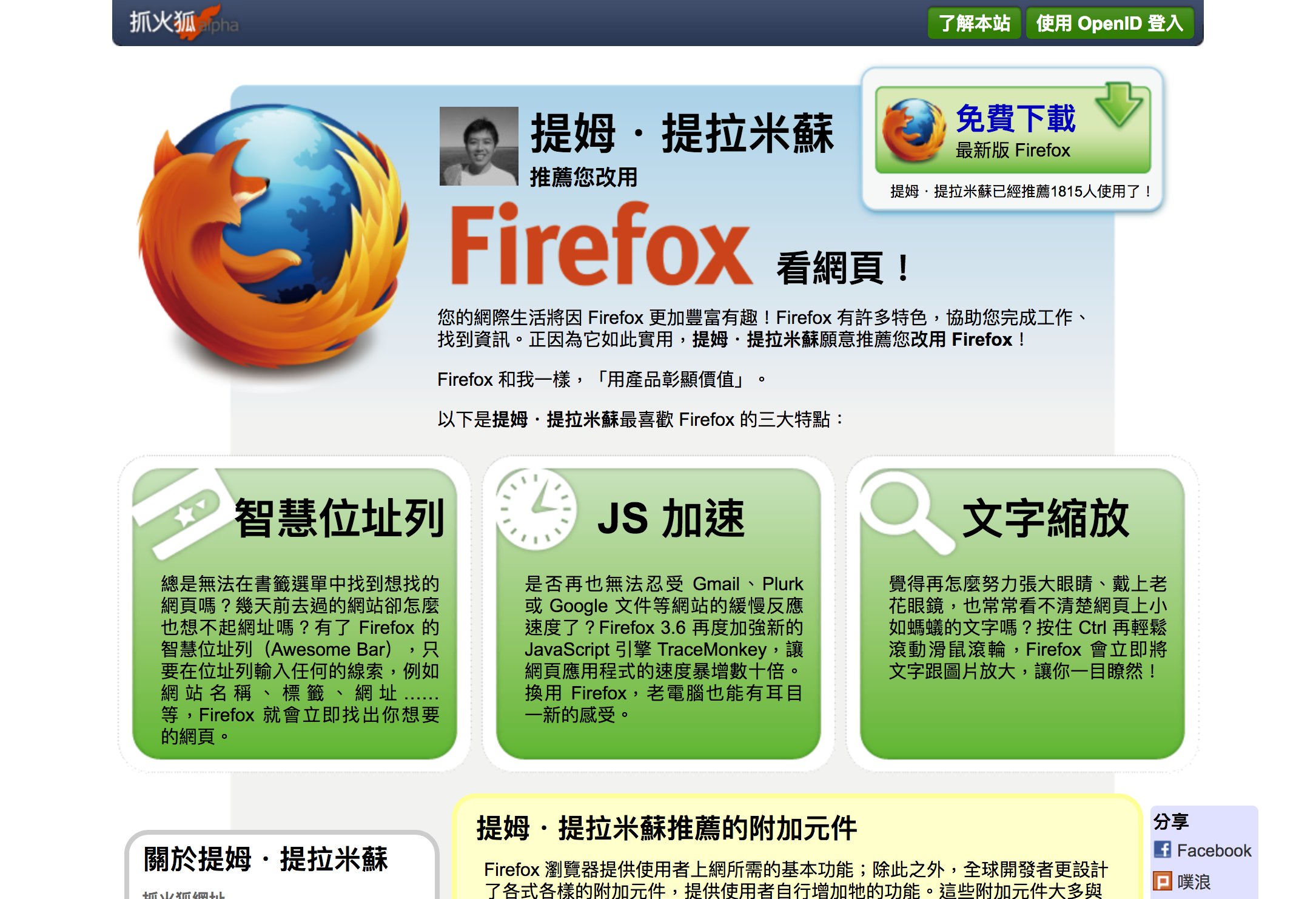 Offline events
The community has also hosted many of the offline promotional events, including launch parties and technical sharing. Through these events, I came to be known by the larger professional community. I was pleased to find out at the end of 2017 a colleague at Mozilla Corporation came to know Mozilla because of the campus event we had held. It was another connecting-the-dot moment.
Conclusion
I passed the torch of localization manager when I left school, given the requirement of me entering compulsory civil service, an alternative to military conscription. After the service, my work on OpenID integration and UI research landed me a position at Academia Sinica.
I've never officially left the community until my employment in the Mozilla Corporation making actively involvement awkward. Work and life have prevented me from committing more time into voluntary causes — it was truly an innocent time.
---